It was Founders' Day again – the holiday to commemorate the first settlers coming to this area. On that day every citizen of Challengeville spent time with their family. Eating salmon for dinner was a well established tradition. It was so because salmon was almost the only edible thing the settlers could find in the area. After a couple of months they grew sick of it and couldn't even stand the smell of it. Although with time it became a treat, eating it on that one day reminded everyone in Challengeville what their ancestors went through.
This year the celebrations were different for the Board family. Nora, the mother of Bill, Bella and their younger brother Henryk, was growing old and more and more weary.
The whole family decided to go to the restaurant so that she wouldn't spend the whole day in the kitchen preparing the dinner.
Bill and Bella had a week-long break and came home to celebrate and spend some time with family and friends. Roma was overwhelmed with happiness. It was so hard for her to live there alone and have almost nothing to do apart from painting.
Every day she would get up in the morning and count the minutes until Bill came back to his dorm after classes and she could call him. They talked on the phone for hours, but that just was not enough. She missed his closeness, his touch, talking late into the night, holding hands... She missed the good old days when she could just walk out of her house and after ten minutes ring the bell in Bill's house because she just had to see him. She missed him insanely, but she did not regret not going to the university.
It must have been either the atmosphere of the day, or Bella finally started to grow up and realize that, whether she likes it or not, her brother was very much in love with Roma and that probably was not going to change anytime soon. She was not exactly friendly, but at least more civilized towards Roma.
The rest of the family already knew and liked the girl.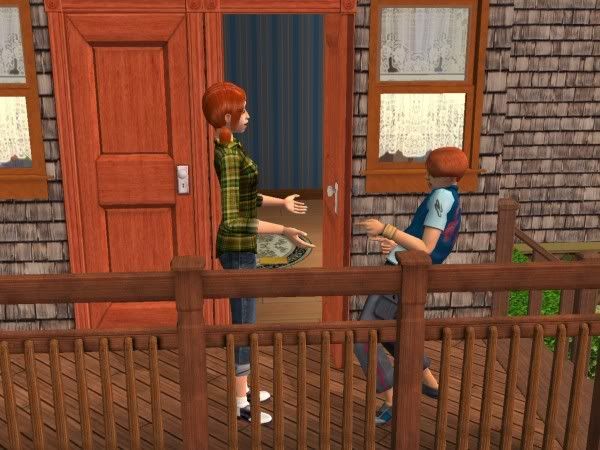 Even after Bill went to the university she was a quite frequent and welcome visitor. Nora and Chip treated her like a daughter and often invited her over for dinner.