Bill and Roma decided to spend the next day away from the Board family. They had so much to talk over. They met early in the morning and walked around the town 'till noon. Roma showed Bill every little change that occurred when he was not there: this house got repainted, there was a new shop around this corner, that old lady over there was very proud of her new grandchild, that tree got cut down and another one was planted in another part of the town. None of this was really important. They just enjoyed each other's company and the beauty of that day.
After walking for a couple of hours they dropped by the gallery where Roma's paintings were sold. Then they decided to go to their favorite restaurant.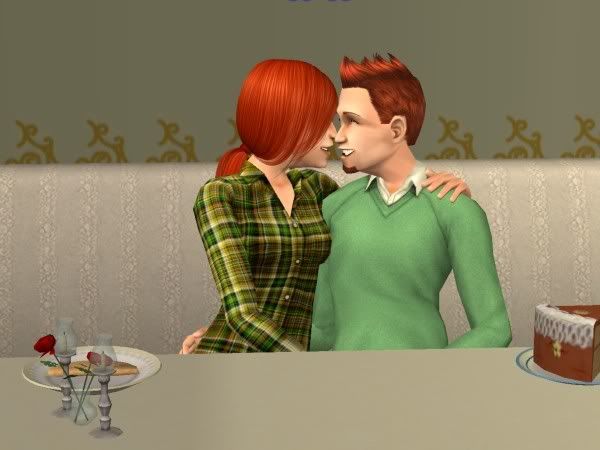 They ate, talked and laughed. After the meal they danced, just like they used to.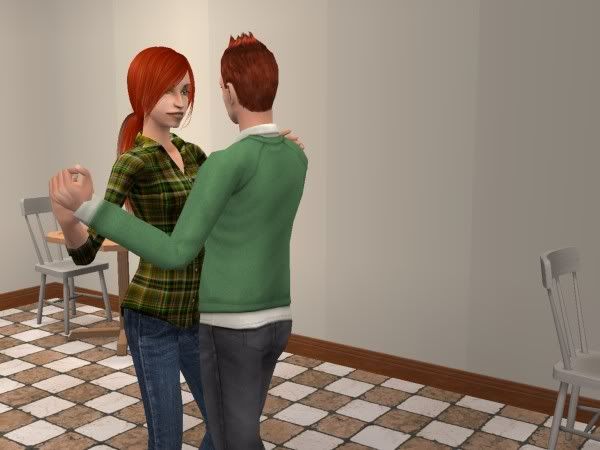 When the song ended, Bill took a step back, dropped on one knee, drew a small ring out of his pocket and proposed to Roma.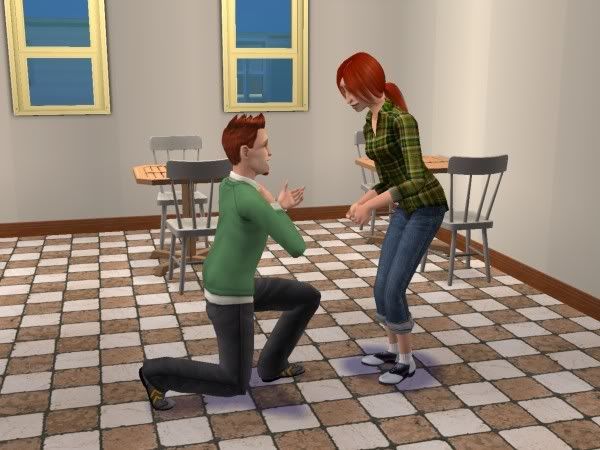 He told her that he can't live without her and that she's the most beautiful, intelligent, funny and unique girl he had ever met and that he would like to spend the rest of his life with her. Roma was so happy she almost burst into tears and couldn't say a word, so she just nodded.